A Drafting Committee has been set up in the Spring 2017. It is supported by the BFUG Secretariat.
Composition
The Drafting Committee is composed of the Co-chairs chairing in Spring 2018 (Bulgaria, Serbia), the two outgoing Co-chairs of that period (Estonia, Russia), the former Co-chairs (Malta, Norway) and the Vice-chair (France).
Role
The Drafting Committee is entrusted with the responsibility to prepare the Draft Communiqué. A communiqué is adopted at each Ministerial Conference that outlines decisions taken by the Ministers about the central aspects of the EHEA, including its further developments and commitments by its member countries, the new applications for membership to the EHEA as well as any other main changes to the process.
The Drafting Committee co-ordinates the proposals coming from the Advisory and Working Groups. The Committee writes a draft Communiqué which is discussed by the BFUG and the Ministers at the Ministerial Conference. It is responsible for reviewing all proposed amendments.
Background documents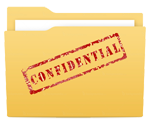 Access to the Drafting Committee's background documents and activities reports is restricted to DC's participants.
Members of the Drafting Committee are asked to contact the BFUG Secretariat to obtain access codes.
Click here to access the restricted area.
Published:
16/05/2017
- Last modified:
03/11/2017
Meetings
Second meeting, Paris 30 June 2017

Third meeting, Saint Petersburg 25 September 2017

Fourth meeting, Paris 17 October 2017
Fifth meeting, Paris 13 December 2017
Sixth meeting, Belgrade 23 January 2018