Advisory Group on Support for the Belarus Roadmap 2015-2018
The advisory group on "Support for the Belarus Roadmap" co-operates with the national authorities of Belarus to help them in implementing the overarching principles of Bologna process/EHEA.
Download the AG on SUPPORT FOR THE BELARUS ROADMAP final report
The Belarusian authorities and the BFUG representatives will work together on developing and implementing a roadmap for higher education reform in Belarus in accordance with the values, principles and goals of the EHEA.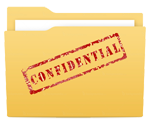 Access to the Advisory Group's background documents and activities reports is restricted to AG's participants.
Members of the Advisory Group are asked to contact the BFUG Secretariat to obtain access codes.
Click here to access the restricted area.
Published:
08/09/2015
- Last modified:
31/05/2018