EURASHE Workshop on The role of practice-oriented higher education in Europe
Other relevant event
Budapest, Hungary
26/02/2016
A workshop on Professional HIgher Education titled 'The role of practice-oriented higher education in Europe' was organised on 26 February 2016 in Budapest (Hungary). It is co-organised by the Hungarian Rectors' Conference (HRC) and EURASHE.
Programme
Professional higher education in Europe: characteristics and challenges
PHE definition and characteristics as proposed by EURASHE, relevant policies, reflection of PHE agenda within the Bologna Process and other policies, EURASHE activities and their relevance for countries of Central Europe
I. Discussion: Ways to reduce drop-outs from higher education
Trainings based on learning outcomes; Development of the administrative framework; Approval of knowledge gained in informal/non-formal environment
II. Discussion: Practice-oriented solutions in higher educational training
TEAM ACADEMY specialization at the Budapest Business School
III. Discussion: Experiences of the dual higher educational programmes
Short presentations on dual higher education programmes: MET University, Széchenyi István University, University of Miskolc, College of Higher Education Kecskemét
Download the speakers presentations from the EURASHE website
Published:
26/02/2016
- Last modified:
04/08/2016
EURASHE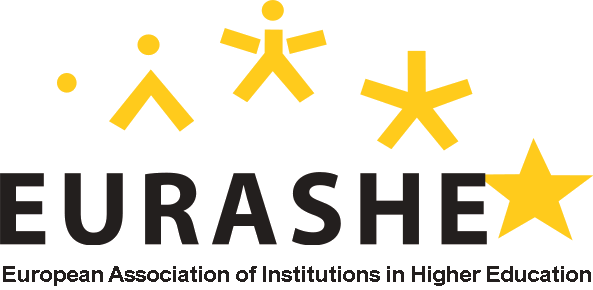 EURASHE's mission is to promote, within the European Higher Education Area (EHEA), the interests of professional higher education and of relevant higher education institutions that are recognised or financed by the public authorities of a EHEA member country, either in binary higher education systems or in unitary 'university' systems.
EURASHE is a consultative member of the Bologna Follow-Up Group.